Oct 13
faithfollyChildren, Religion Comments Off on On Orphans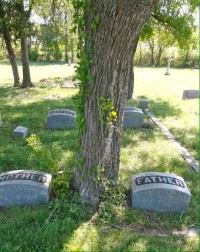 I often wonder about those children, the orphaned ones who lost a parent in the World Wars of Religion.
I cannot believe that they are happy, that they rejoice in their forced salvation, because how can happiness exist in a heart cruelly twisted between love and faith?
I imagine what it must feel like to be told that your mother or father is a traitorous heretic, that the one who gave you life is doomed to rot in the fiery pits of hell.
I often wonder about those children, and as I think about endless days of pain and shameful months of silence, of years full of self-hatred, my own heart twists and I cry.