Jan 27
faithfollyChildren, Poverty, Scales Comments Off on On Scales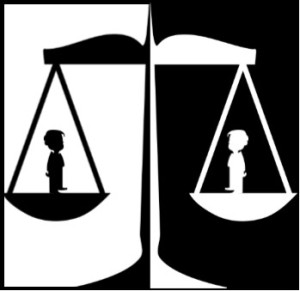 It seemed like there was always too many things to buy and too little money to buy them. It was like a giant scale, take off the magazines and put on a pair of gloves, one looseleaf equals a jar of pickles, the taxi instead of the bus means no paper plates. Take something off, put something on, careful careful.
You'd think you would get used to it, that constant counting, but you never do and the piles all jumble and all you want to do is sleep.
It was cold that inky night, that bitter cold that cracks your words, but the walls were closing in so out we had to go.
The back of the bus is bumpy and you can lie down on the seats and look up and pretend the flight is over and it is almost fun.
It pricked my heart, those little smiles on their old faces, what happens when the years turn and all they remember is the scales and the scales.
I took them to where the crinkle of the fries match the color of the nachos and we climbed up the stairs to our banquet in the balcony, eating burgers and counting squirts of ketchup on the plates.
We walked home in the very cold and the twinkle of the shining stars balanced with the moon.