Oct 15
faithfollyChildren, Religion, Suicide Comments Off on An Open Letter To Deb Tambor, A Mother Who Could Not Live Without Her Children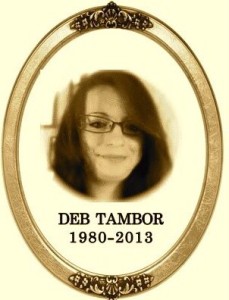 Dear Deb,
We never met and I never knew you, but on the day that you left us, my heart bled.
I know what it feels like, to live in the darkness of daylight, to feel the swirling masses of people passing like ships in the night.
I know what it sounds like, to scream in the wind and only hear echoes, tears met with the mocking sounds of laughter.
I know what means to be done with today, to not want tomorrow, because tomorrow is but another today.