Feb 11
faithfollyCourt, Pro Se Comments Off on On Courtrooms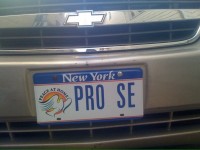 I learned many things in my days in the courtroom, things that I will remember for the rest of my life.
I learned about motions, that here they mean papers and not hand gestures. I learned that is was way easier for me to file my taxes than to file my motions, and that judges don't appreciate it when you submit three motions in four weeks. I also learned that if you file the day before Thanksgiving, nobody likes you.
I learned about courts, that I can't just call up in the morning and reschedule, and that if I dared to call on my own they called it unethical and they got really mad.
I learned about laws, that just because the big red book says that I am supposed get something it doesn't mean that I actually will. Just because the judge made it an order it doesn't mean that it will actually happen, and that just because twenty days have passed I wasn't going to get the house, the kids, the money, the car and the divorce by default.